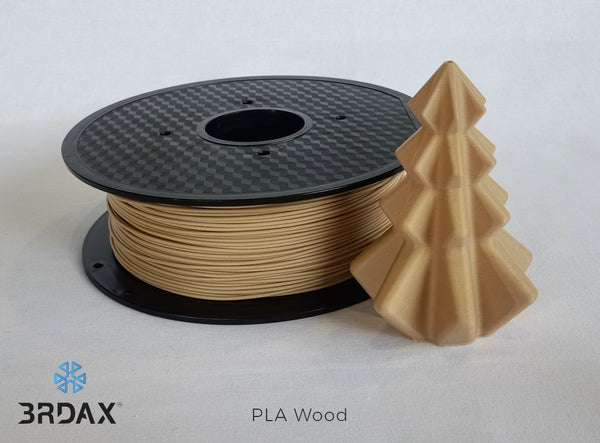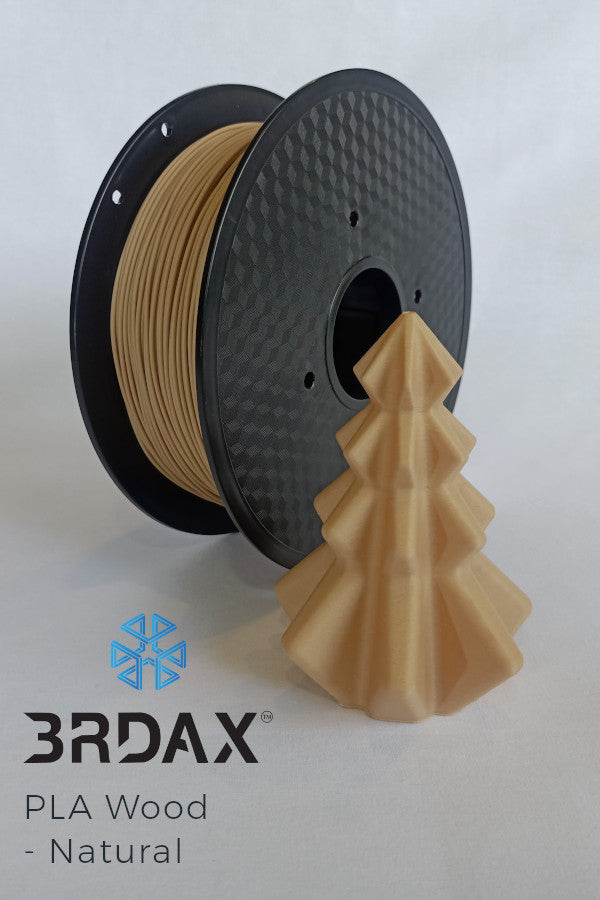 3RDAX™ PLA Wood 3D Printer Filament

DESCRIPTION
A PLA based filament that is combined with a small percentage of wood for giving a more realistic wood effect.
The cool feature this filament has is that it can be sanded and varnished or stained to give an even more authentic wood look.


SPECIFICATIONS

Type: PLA Wood
Diameter: 1.75mm ± 0.03mm
Spool net weight: 1KG
Colour: Natural
Density: 1.17g/cm³
Approx. meters per KG: 353m


RECOMMENDED PRINT SETTINGS

Nozzle: 200-250°C
Nozzle Type: Stainless Steel or Hardened Steel
Bed: 90-100°C
Speed: 40-100mm/s
First Layer Speed: 20mm/s
Enclosure: An enclosure is not required but having an enclosure is always beneficial.


CE and ROHS Compliant
Choose from NZ wide shipping or collection from West Harbour, Auckland. See further details at the checkout.