3RDAX™ Polycarbonate+ Carbon Fiber 1.75mm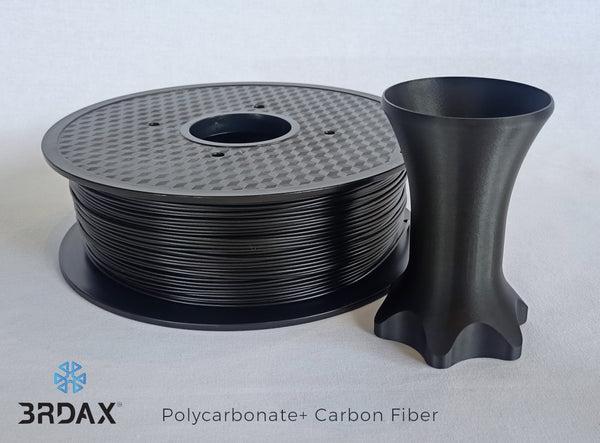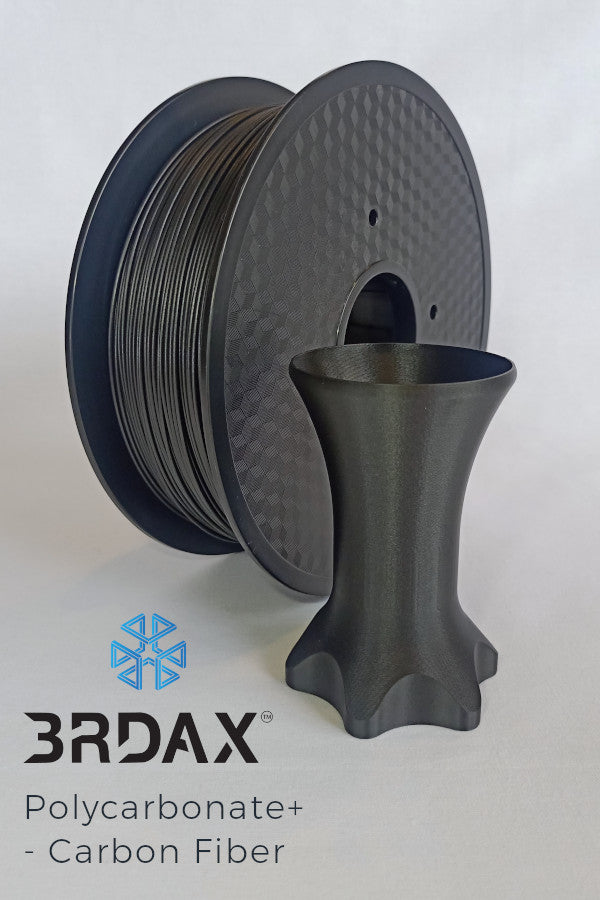 3RDAX™ Polycarbonate+ (PC+) Carbon Fiber 1.75mm 3D Printer Filament

SPECIFICATIONS

Type: PC+ +Carbon Fiber
Diameter: 1.75mm ± 0.03mm
Spool net weight: 1KG
Colour: Black
Composition: 90% PC+ (Polycarbonate) + Carbon Fiber 10%
Density: 1.19g/cm³
Approx. meters per KG: 350m
Carbon Fiber Type: Milled


RECOMMENDED PRINT SETTINGS

Nozzle: 235-260°C
Nozzle Type: Stainless or Hardened Steel
Bed: 100-110°C
Speed: 40-100mm/s
First Layer Speed: 20mm/s
Enclosure: An enclosure is recommended to minimise warping and layer separation but is not essential. If you can shield the printer from any breezes from windows, heaters or air conditioners you will increase the likelihood of a successful print.


CE and ROHS Compliant
Choose from NZ wide shipping or collection from West Harbour, Auckland. See further details at the checkout.