Reusable Filament Storage System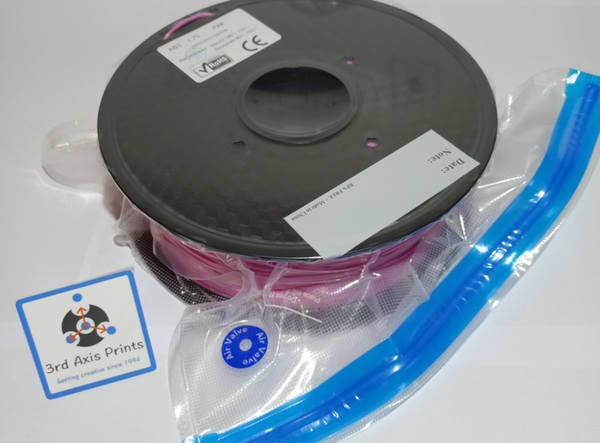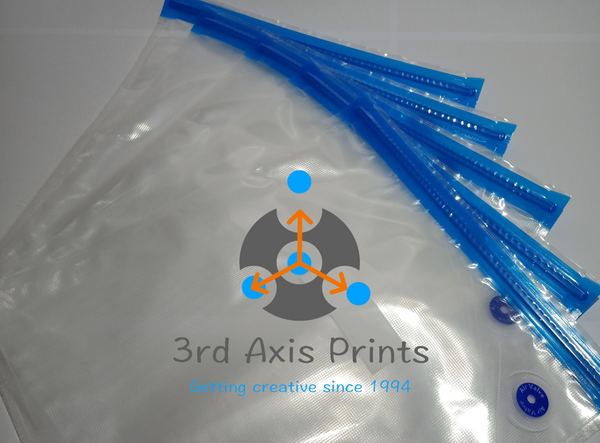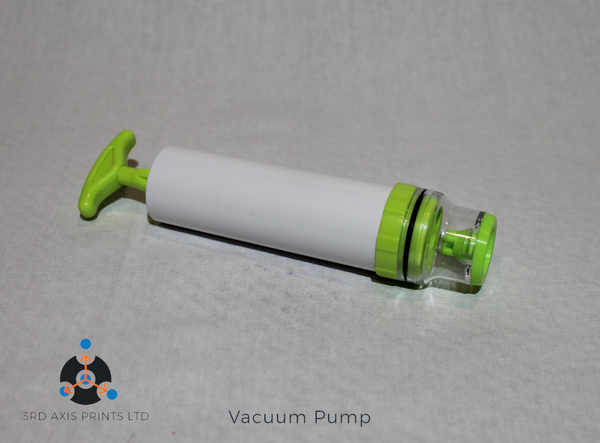 Keep your filament dry and protected from the elements with our Reusable Filament Vacuum Bag System.
Note: Choose what item you would like via the drop down menu. Make sure to add both options if you want the pump and the bags.

Due to supply issues, the pump supplied will be white and green in colour instead of white and blue until further notice.

The best way to stop your filament from absorbing moisture and ruining your prints is to store it where there's no moisture to absorb. That's why filament comes vacuum sealed from the factory. So what better way to replicate that with the benefit of making it reusable!
A small investment here will save you from the loss of time and the increase in blood pressure from stress caused by failed prints, poor quality prints and drying out filament. Let these Vacuum Bags be the only pressure change that you experience...
The bag is made of Nylon and Polyethylene making it strong and durable.
Bag size: 34x30cm
It's simple to use, just follow these steps:
1 - Place the spool in the bag.
2 - Add a desiccant pouch. (Optional)
3 - Close the double seal zipper.
4 - Place the vacuum pump on the air valve.
5 - Actuate hand pump until the air is expelled.
6 - Squeeze the air valve together with your fingers and ensure the valve is not kinked or folded over.
7 - All done, easy right??