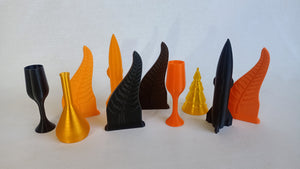 Closing Down sale
At least 30% off *Excludes some selected products.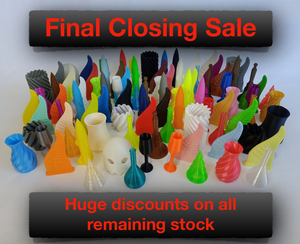 Closing Down
As most will hopefully know, I currently still work a day job In the RNZAF as an Aircraft Technician. The time time has come that I have some fast acting changes coming to my job that is no longer going to allow me to continue to operate 3rd Axis Prints the way it does.

Because of this and after lots of deliberation I have decided that the best course of action is for me to cease the supply of all 3D Printer filament, parts and tools once the current stock has sold out. This decision has not been made with pleasure but rather with discontent.

I want to thank all of my customers for your support as it has been a
pleasure to provide quality products and service to you since 2020.

The plan going forward is to still remain in operation, however, it will only be
for the few products I have available, a couple of products that are still work in progress. (Classic car parts)

Cheers, Hayden
3RDAX™ 3D Printer FIlament
I spotted 3rd Axis thanks to online advertising... communication was top-shelf while I was making enquiries, so I decided to get a spool of (very affordable) PLA to run through my FlashForge Adventurer 3. With the test print now complete, I'm happy to say that the product, price, shipping, and customer service are all second-to-none. I've found a new one-stop-shop for all my filament purchases!
Robert
Excellent quality filament from 3rd Axis, highly recommended. The owner provides a great service too, I had some printer issues and he was really helpful, going out of his way to assist me.
Marcus
Absolutely awesome to deal with, unbeatable after sales service and super fast delivery,
Meece
Prompt delivery even during the holidays, great prices and got a free gift too! thanks so much
Alex