Image Gallery
Check out some of the cool prints from customers and myself using 3RDAX™ filament.
Want to get your print featured? Email your photo, filament used and the name of the print to sales@3rdaxisprints.kiwi.nz. Landscape images are preferred but not essential. Please ensure the image is of a decent quality.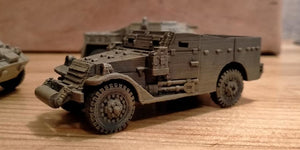 M3A1 Scout Armoured Car
Printed by Meece from Eltham using 3RDAX PLA.
"Absolutely awesome to deal with, unbeatable after sales service and super fast delivery"
Creatures
Printed by Tony from Palmerston North using 3RDAX PLA Purple, Black and Green.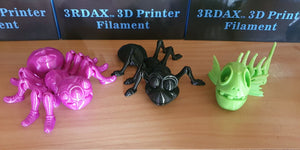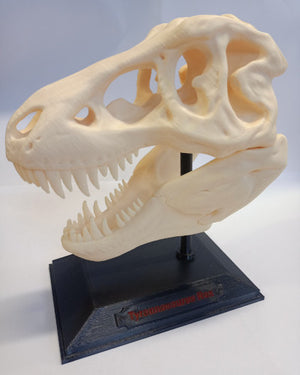 T-Rex Skull
Printed by me (Hayden) using 3RDAX PLA Ivory and PETG Black.
The Ivory colour is a great option for printing bones.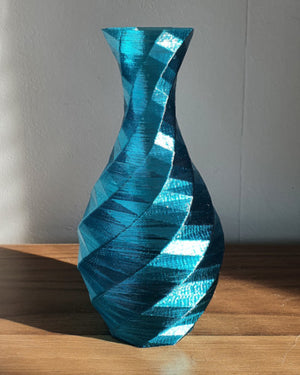 Vase
Printed by Alex from Bulls using 3RDAX PETG Transparent Atrovirens.
"Good quality filament at an affordable price. Customer service is great. 10/10 would recommend"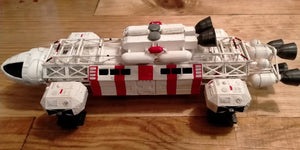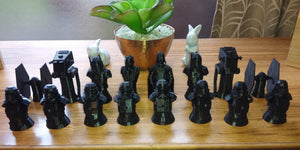 Star Wars Chess Set
Printed by Cornelius from Auckland using 3RDAX PLA Black.
"I'm just a beginner, but very happy with the PLA filament"
1860's LeMat Revolver
Printed by Meece from Eltham using 3RDAX PLA.
Rest assured, it's a non-firing model.