About 3rd Axis Prints
Want to know a little more about 3rd Axis Prints?

It started with me, Hayden Cleminson, and at this stage it is only me. I'm originally from Dunedin and now live in Auckland even though I always said I'd never move here, but I guess you shouldn't knock it until you've tried it…

Fulfilling all of your 3D printer supply orders isn't all that I do, I also work in the Air Force as a Structural Aircraft Technician which I still enjoy. I started 3D printing in 2019 and learnt pretty quickly that it was my thing to carry on with, it just clicked and I haven't stopped since.

During the first COVID-19 lock down in 2020 I started to get a little bored to say the least so I came to the decision that my life wasn't busy enough (I laugh at myself now!) and started planning the whole 3D printing supplies business. I brainstormed some names that would be suitable and settled for 3rd Axis Prints, which i'm sure you can understand why… If not, I recommend buying a 3D printer!

My goal is to provide a wide range of reliable 3D printing supplies at a price that won't have your other half wondering what you spent all of your money on. Whilst I can offer awesome prices due to operating from home, I have not compromised the quality of the products at all and have chosen very reputable manufacturers.

As you will also see on my products page, I like to reproduce rare items that are hard or near impossible to get your hands on. Classic car parts are what I am mostly interested in seeing as I have an old Datsun 120Y Coupe that needs a few parts for its restoration.

I do take a slightly more casual approach to business than most, as 3rd Axis Prints has been built to have a friendly nature with an overall end goal to ensure you the customer are happy with the products and service provided. I have a strong disliking to bad customer service so if you experience that please make sure you type in my email or phone number correctly next time…
It's simple really, without happy customers I have no business and some places seem to struggle with that concept!

I would like customers to understand that 90% of the time orders are processed in the evenings once I have finished maintaining aircraft and also during the weekends with the courier pick up during week days. However, I can be a little flexible if you require anything, I'm only a call away.

Anyhow, I have more work to do and don't you have some 3D printing to do? This filament isn't going to start printing itself… Although with new technology who knows what will be next!
3D Printers & Equipment
Want to know what 3D Printers I am currently using? Scroll a little further.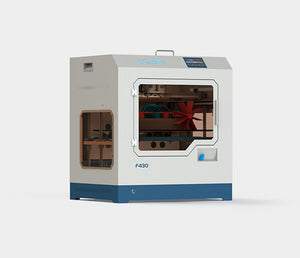 Creatbot F430
Type: FFF
Build Volume: 400Lx300Wx300H
Hotend: Dual
Nozzle Temp: <420°C
Bed Temp: <120°C
Chamber Temp: <70°C
Mods: Nil
Ratrig V-Minion (QTY.2)
Type: FFF
Build Volume: 180Lx180Wx180H
Hotend: Single
Nozzle Temp: <290°C
Bed Temp: <130°C
Mods: Nil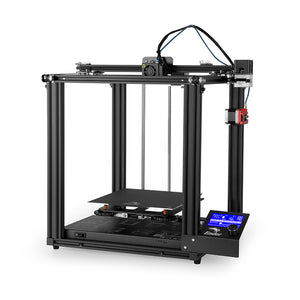 Creality Ender 5
Type: FFF
Build Volume: 220Lx220Wx300H
Hotend: Single
Nozzle Temp: <260°C
Bed Temp: <115°C
Mods: Glass Bed, Direct Drive, Silent Board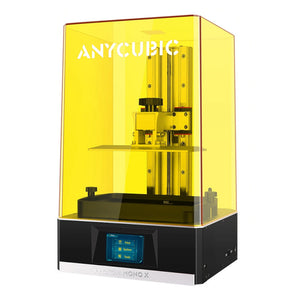 Anycubic Photon Mono X
Type: SLA
Build Volume: 192Lx120Wx245H
X/Y Resolution: 0.05mm 3840x2400 4K
Layer Resolution: 0.01mm
Mods: Nil