Magnetic PEI Smooth/Textured Bed Kit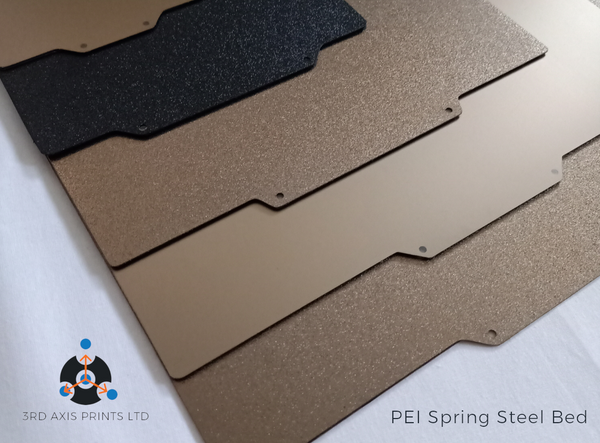 Easy to use removable PEI print bed / build plate. It's as simple as slightly bending the spring sheet and the print will pop straight off.

Surface: PEI Smooth & Textured
Size / Colour:
- 120x120mm Gold (Voron 0.1)
- 184x184mm Black (Ratrig V-Minion, Prusa Mini)
- 235x235mm Gold (Creality E3/5 & CR-6SE)
- 250x250mm Gold (Voron 2.4, Creality Ender 6/7)
- 300x300mm Gold (Ratrig V-Core, Voron 2.4, Creality E3 Max & CR10)
- 310x310mm Gold (Creality CR10)
- 350x350mm Gold (Voron 2.4, Creality Ender 5+)

Includes 3M adhesive magnetic sheet
Please double check the size you require before ordering.