Mazda 323 GTR Bonnet Vents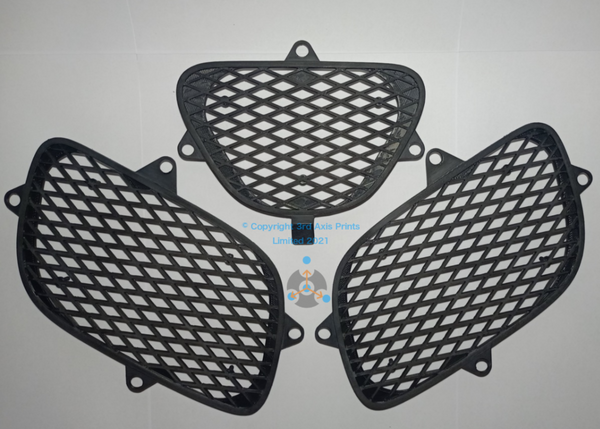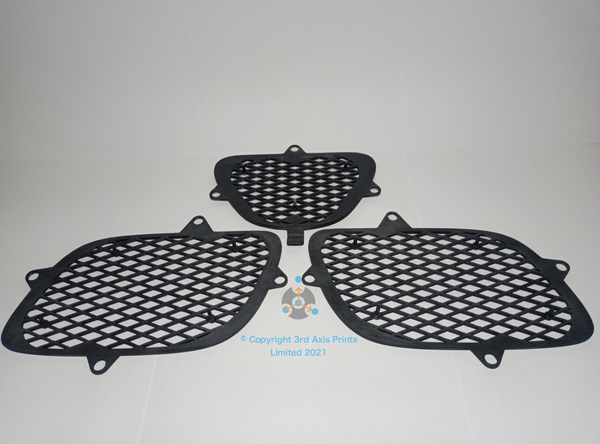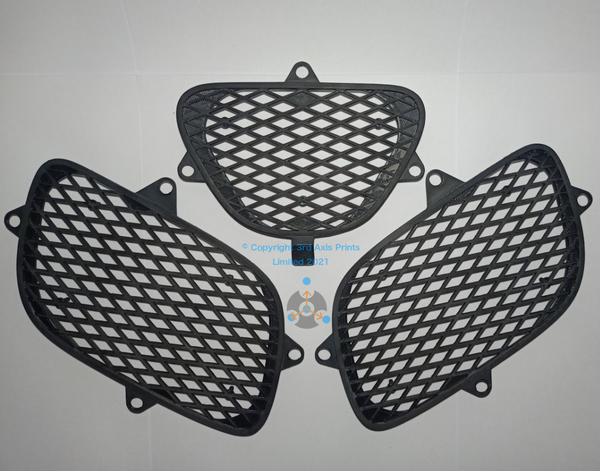 Replacement Bonnet Vents Parts to fit the BG Mazda 323 GTR Bonnet.
These vent parts have proven to be hard to find as there were only a limited number of this model GTR produced by Mazda. This kit is ideal for helping restore those finer details on your pride and joy.
Currently looking to printing the surrounds to suit to make a full set available. Expected to be finished late 2022.

Item: Bonnet Vent Complete Kit
          Bonnet Vent Mesh (Full set of 3)
          Bonnet Vent Frame Kit (Full set of 3) - Still in development

To suit: Mazda 323 GTR

Years: 1989 - 1994 Sixth Generation BG
Material: ASA
Colour: Black

Process: 3D Printed
For international shipping please contact me via the contact us page with your address so we can quote you some options.

The vents and surrounds are printed using ASA (Acrylic Styrene Acrylonitrile) which is a UV stable thermoplastic very similar to the common ABS, both of which are used commonly in the automotive industry.
They also have a high Vicat Softening Temperature of 105°C which is ideal for the application of being situated above an engine.
Please keep in mind that these are a 3D printed product and not an an injection molded part so the finish is not exactly the same as the factory ones.

Please contact me if you wish to only purchase one vent instead of the kit of 3.
All 3D printed products will be covered by a 6 month warranty from any manufacturing defects.