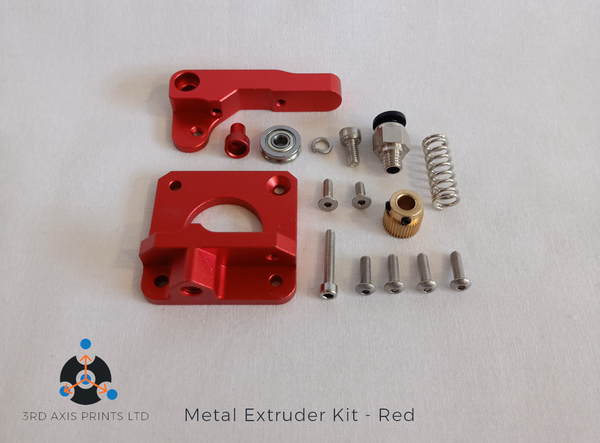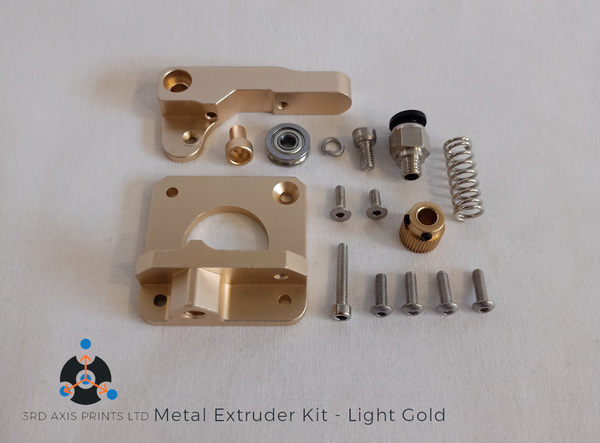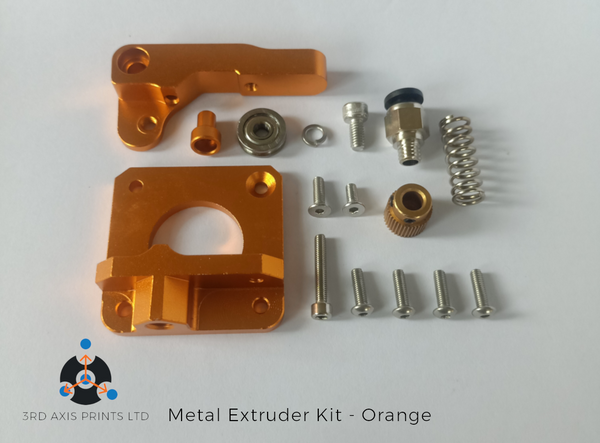 Upgrade kit for the Creality, MK8 and similar extruders.
Ideal for replacing the plastic assembly that comes on some factory printers which is prone to breaking.
This kit has been upgraded to have a 10 tooth bowden tube fitting instead of the temperamental 4 tooth one.

Material: Anodized Aluminium
Hardware: Includes all hardware for mounting including brass gear.
Colours: Red / Light Gold / Orange

Please check the image to compare to your own printer.