Metal MK8 Extruder gear & mount kit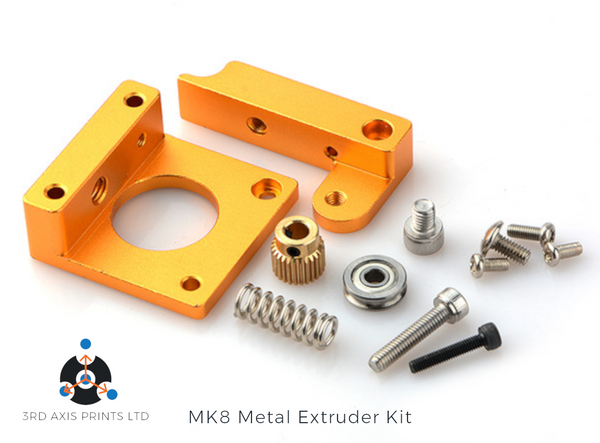 Upgrade kit for the MK8 extruder.
This model also allows you to adjust the spring tension in place without removal.
Material: Anodized Aluminium
Hardware: Includes all hardware for mounting including brass gear.

Colour: Gold

Please check image to compare to your own printer.